International Literacy Day 2020
A poster making slogan writing contest was announced for students of Mahatma Education Society's Chembur Campus by Soroptimist Welfare Association (SIBC) to mark the World Literacy day on 8th September, 2020 with an objective to sensitize students on the importance of Literacy.
The theme for the contest was "Literacy according to me is…". Students were invited to send in their posters via email.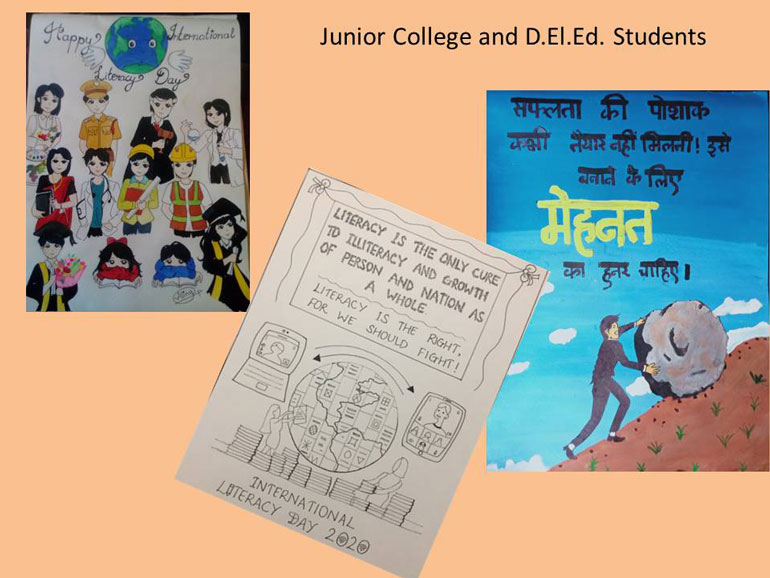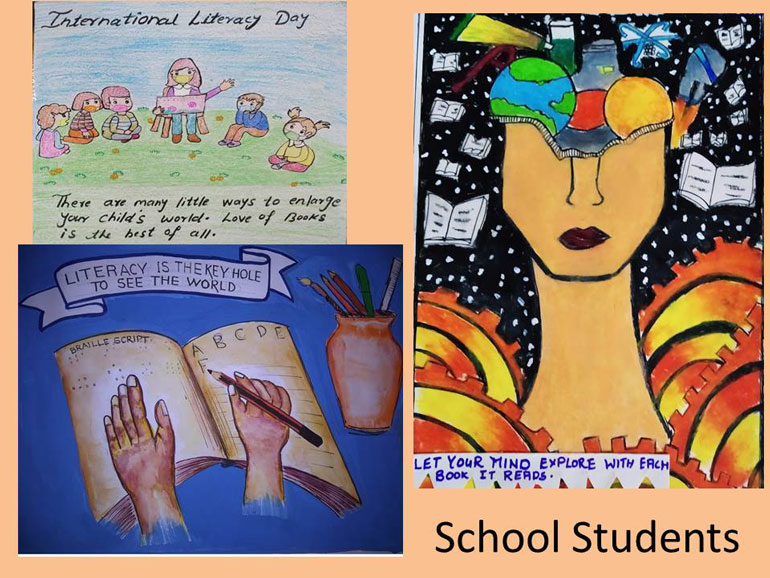 Students were divided into three categories
School students
Junior College and D.El.Ed. students
B.Ed. and Degree College students
Three best posters from each of the categories were selected and presented certificates. All participants were also presented with participation certificates.
The contest was judged by Ms. Munawira Kotyad, who runs an online store Wonder wheel that creates a unique market for artistic creations, with the aim to create a community of artists that promotes creativity and helps turn ideas into a thriving business.
We received around 75 entries all together. The prizes were announced via email on 12th September, 2020.
The event served SDG 4 "Quality Education".