World Environmental Day 2018
Environment Day – Say No to Plastic
SIBC in collaboration with the Early Years section of a chain of schools of MES organised various activities on 29th June 2018, for celebrating World Environment Day 2018.
SIBC members trained teachers and students to put up skits and displayed the same together at the different school venues on the theme 'Say no to Plastic' to sensitize the tiny toddlers towards the harmful effects of plastic.
Around 300 students of all these schools witnessed these skits and were further trained on making newspaper bags and cloth bags from old dupattas and t-shirts. The event has been successful with the tiny toddlers taking the message home to stop using plastic and to re-use old clothes making useful cloth bags and more.
Partners: edukidz International, Tilak Nagar
edukidz International, Powai
Dr. Pillai Global Academy, New Panvel
Event Coordination: Ms. Namrata Saxena and Dr. Latha Venkataraman at DPGA Panvel
Ms. Namrata Saxena, Ms. Namita Kafaliya and Dr. Sunita Jain at Edukidz International, Tilak Nagar
Ms. Namrata Saxena at Edukidz International, Powai
Celebration of 'World Environment Day' at Chembur Campus
World Environment Day was celebrated at Mahatma Education Society's Chembur English High School with great enthusiasm.
Students were told about the environment and various habitats. They were also informed about the food chains and how extinction of one species causes disturbance in the food chain.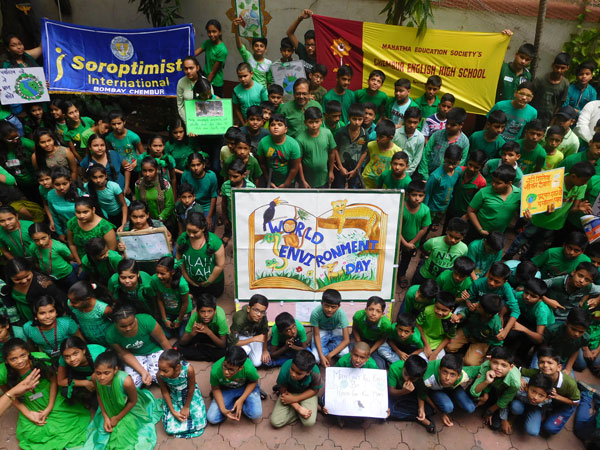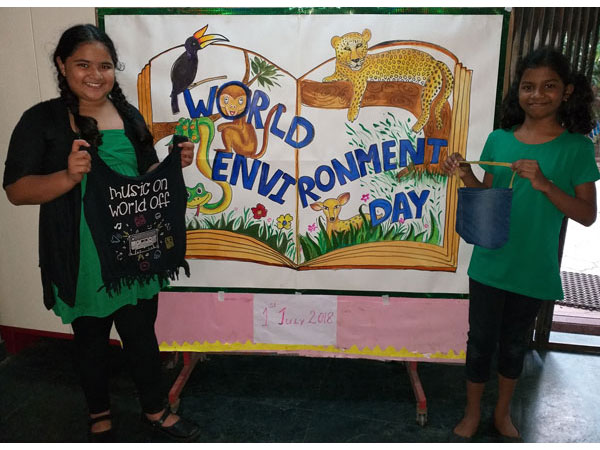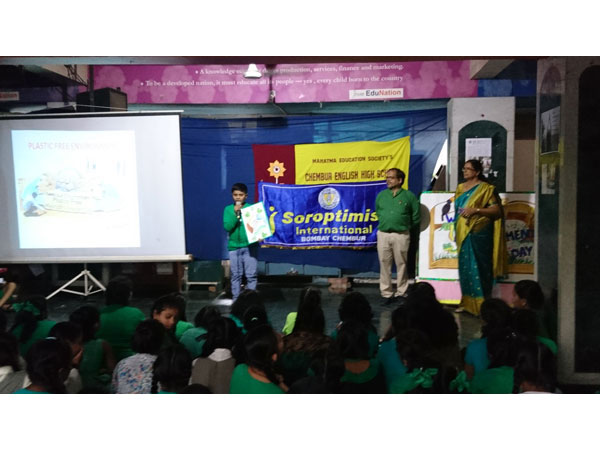 Students gave motivating speeches on effects of pollution and conservation of Earth. They also spoke on why India hosted the United Nation's global event with the theme "Beat Plastic Pollution".
Students spoke on how plastic is life threatening to both animals and human beings and how oceans and marine animals are destroyed by plastic.
Grade 8 students recited poems based on importance of environment and its protection. A mime was enacted by our grade 9 students to convey the message of Environment protection. Grade 6 students prepared eco-friendly bags using materials available at home.
CEO Dr. K. M. Vasudevan Pillai addressed the students on how to protect and preserve our natural resources and spoke about recycling and reusing materials to conserve the environment.
Finally, the ceremony was culminated with a "Green Pledge" by all the teachers and students along with the Principal Ms. Annamma Paul.
Celebration of 'World Environment Day' at Dr. K. M. Vasudevan Pillai's Campus, New Panvel
Date: 28th June, 2018
Time: 2:00 p.m. to 4:00 p.m. Venue: Campus Auditorium Organised by: Anubhuti (Pillai College of Architecture's social service initiative) in collaboration with SIBC – Soroptimist International Bombay Chembur.
'World Environment Day' was celebrated at Dr. K. M. Vasudevan Pillai's Campus, New Panvel with a special lecture titled "Kaun Banega Environmentalist" by Mr. Anand Pendharkar.
Student volunteers of Anubhuti along with members of SIBC made all arrangements for the event. The event was attended by members of SIBC, students and teachers of architecture and bio-technology from Pillai's Campus,school students from Dr. Pillai Global Academy, teachers from Mahatma School of Academic and Sports.
Anand Pendharkar is a Wildlife Biologist and alumni of Wildlife Institute of India, Dehradun. He has over 26 years of experience as a practicing Ecologist. In 2015, he initiated both the Northern Western Ghats Biodiversity Documentation Project, along with the Mumbai Biodiversity Project (MBP) wherein his organisation SPROUTS is creating awareness about the unique flora and fauna of the Northern Western Ghats and Mumbai's immense urban biodiversity.He established SPROUTS (an eco-tourism & outdoors company) in 1995. They undertake many projects in schools, colleges, housing colonies & villages too, to establish butterfly gardens, Terrace Farms, document biodiversity and conducts camps & treks to the entire of South Asia!
The speaker enlightened the audience on bio-diversity and urban environment with the help of short films and illustrated talk. This session looked at the problems, our behaviour and some solutions to this multi-dimensional maze, we call our environment!
Teacher Training on Environment Friendly Cloth Bag Making
SIBC organized a Teacher Training on Environment Friendly Cloth bag making for all the school teachers of Dr. Pillai Global Academy on 30th June 2018, for celebrating World Environment Day 2018.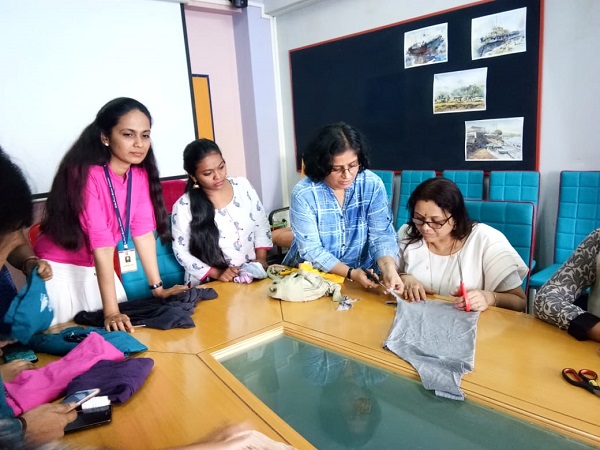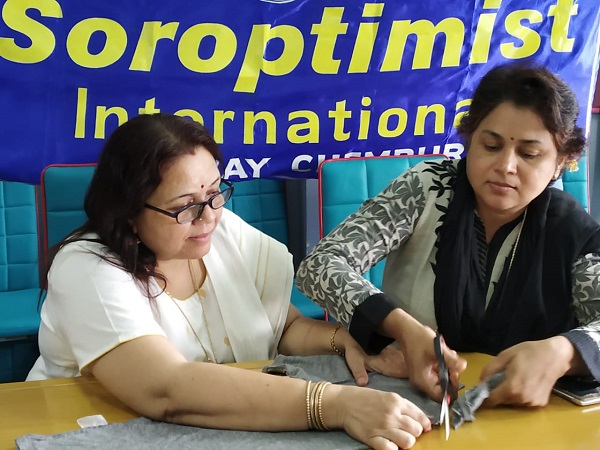 Around 70 teachers undertook the training. They were trained on making cloth bags from old T-shirts and old Dupattas along with making paper bags from newspapers.
Partner: Dr. Pillai Global Academy, New Panvel
Event Coordinators: Dr. Latha Venkat and Ms. Namrata Saxena